Your One-Stop Auto Repair Shop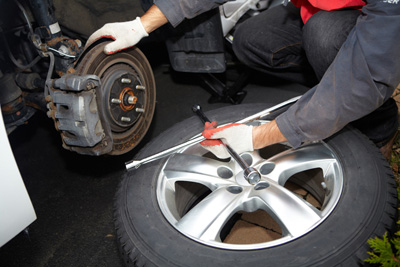 Serving You Since 1979
Currently owned and operated by Rick Grey, County Auto Repairs was founded by his parents, Dick and Louise Grey. In 1979, they moved their young family to an acreage just outside of the small town of Strathmore, AB. Dick quickly outgrew his first location in the old car wash building, so in 1983, built a new five-bay shop on the south side of the highway (now Strathmore Motorsports). Rick came to work for his dad right out of high school, and in 1998, they built their current location: A six-bay shop at 157 Orchard Park Rd.
All in the Family
Rick has always had the intent to take over the shop, so he has been learning both the mechanical side and the business side since he finished his training in 1991. In 2002, Angela came to work at the shop full-time and became the Service Writer. Dick is now retired from the business, and together, Rick and Angela have been running the business since 2002. We currently have 2 service writers and 5 mechanics working at County Auto Repairs.
Get Expert Auto Service from the Next Generation!
We take pride in the fact that we are family owned and operated, and our children, Justin and Breanne, practically grew up at the shop. Justin has also been bitten by the "car bug", and has several automotive projects of his own on the go. He is now a fully licensed Technician. Top quality automotive service is in our blood. For reliable, honest and comprehensive auto repair, come to our shop today. Just give us a call to schedule your service appointment.